Without an online presence, running a business, even if you have a physical store is no longer practical. Internet users look for everyt
Without an online presence, running a business, even if you have a physical store is no longer practical. Internet users look for everything from products to locations and business hours. Each and every business must have a fantastic website. Building a website that evokes a certain impression is essential in today's marketing techniques.
If you are a business owner, your website may extend your business easily and affordably by opening up new markets. Even a basic, well-designed website can give a competitive advantage in your industry. You will lose customers if your website is badly designed. They will go to a different company, which will result in you losing business to your rivals.
A crucial element of your digital marketing strategy is the design of your website. A good website design may exude your professionalism and broaden your potential visitors by making your website's content understandable and accessible. It ought to have a distinct goal. It must be aesthetically appealing and simple to use. It should function properly for a variety of visitors and be secure and stable technically. It is best to remember that good website are aesthetically pleasing, informative, and functional.
In this article, we're going to provide you with the tips and tricks to have a well-designed website that can help expand your business. 
1. Create a Plan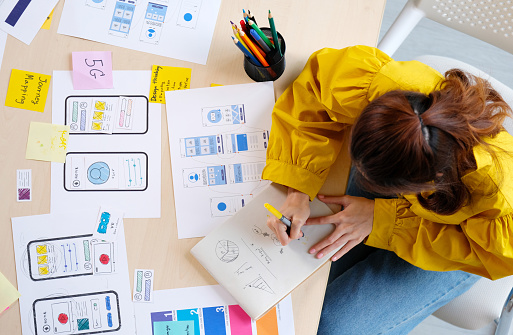 Making a thorough plan of what you want to do, how you can do it, how much you want to spend, and how each component of your website will be able to serve your website's visitors should be your first step when you decide to develop or rebuild your website. For a clear grasp of what your website needs to have and what kind of design you want to apply for each stage, position yourself as a customer, and sketch out a customer experience from beginning to end.  You should have all of the information on your clients' demographics, preferred contents, and methods of conversion from site visitors to actual customers for this phase.
2. Custom Your Website Design
Software for creating websites has developed to be user-friendly for everyone. Of course, you don't need to be a coding expert to create a visually appealing and useful website; you can just utilize a web design template for the website of your business. However, given how widely accessible website designs are online, there is a potential that your rivals and other companies are utilizing the same template as what you've chosen. As a result, you won't be able to differentiate yourself from your rivals to the fullest extent.
The main benefit of acquiring a custom web design is that it will help your website stand out the most from your competitors and provide you a market advantage over them, both of which are crucial in today's overcrowded online business industry. Custom websites typically score higher on search engines than website templates since they are more search engine friendly. You can always assign a custom website designers Malaysia for professional help.
3. Plan an SEO Strategy
There are several components that makeup SEO. SEO is important because it increases the visibility of your website, which results in increased traffic and the potential to convert visitors into paying clients. Additionally, it's a useful tool for promoting your business, cultivating relationships with customers, and establishing your authority as a subject-matter authority. Making a plan for your SEO strategy is crucial for your business's website to be successful.